Undanfarna mánuði hef ég verið að vinna að því að að flytja og sameina vinnustofurnar mínar á einn stað. Aðallega til að bæta aðstöðuna sem ég hef og einnig til að geta verið með litlar sýningar. Staðurinn sem varð fyrir valinu var kjallarinn í Aðalgötu 1, hér í Stykkishólmi.
---
For the past few months I have been working on moving and combining my studios into one place. Manly to improve my working conditions, and also so I can have small exhibitions. The place that was chosen is the basement in Aðalgata 1, here in Stykkisholmur.


Kjallarinn sem er hlaðinn, er eldri en húsið sem stendur á honum og við vitum því ekki alveg hvenær hann var gerður. Hann var partur af húsi sem stóð hér áður og nefndist "Lengjan" (ég hef ákv. að halda því nafni) Eins og alltaf er svona framkvæmd meiri vinna heldur en maður gerir sér grein fyrir því endalaust er eitthvað að bætast við, en flott verður þetta þegar það er búið. Setti hér inn nokkrar myndir til að gefa smá sýn á hvernig vinnustofan kemur til með að líta út.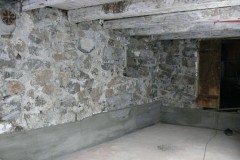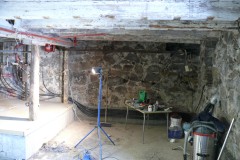 ---
The basement is a lot older than the house that stands on it now so we don't know exactly how old it is. Is used to be a part of another house that stood here before and was called "Lengjan"or the strip (I have decided to keep the name. As always a project like this is more work than planned, because there is always something that adds to it. It is going to be very nice though when finished. I´ve put in a few pictures to give a small insight into how it will look.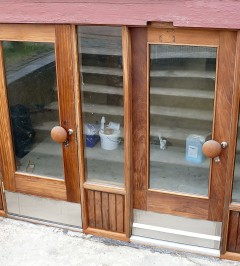 0
0
Anna Melsted
http://bibi.is/wp-content/uploads/2021/09/logo3-01-2-300x68.png
Anna Melsted
2013-05-14 22:12:34
2013-05-14 22:12:34
27.maí vinnan í Lengjunni | May 27th. Working in Lengjan