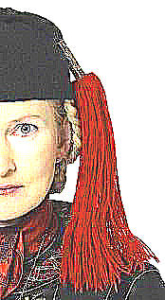 Bíbí er gælunafnið mitt og aðeins notað af systkinum mínum í dag 🙂
Fullt nafn er Ingibjörg Helga Ágústsdóttir og ég er fædd og uppalin í Stykkishólmi. Bakgrunnur minn er í fatahönnun en það er í kringum rannsóknarvinnu á þjóðbúningum að áhugi minn vaknar fyrir alvöru á íslensku handverki og þá sérstaklega á útskurði.
Í dag sker ég út myndverk byggð á þjóðsögum og þjóðtrú ásamt ýmsu öðru og einstaka fuglum, á vinnustofu minni í kjallara gamla verslunarhúss Tang & Riis í Stykkishólmi.
Hér á síðunni minni má finna myndir af nokkrum af þessum verkum og einnig er hægt að fylgjast með hvað er framundan.
Bíbí (means little bird) is my nickname and only used by my family today 🙂
Full name is Ingibjorg Helga Agustsdottir, I am born and rased in Stykkisholmur a small fishing village on the west coast in iceland. My background is in fashion design but through researching the old icelandic national costumes I got interested in woodcarving.
Today I mostly carve atrwork based on Icelandic folkloric stories and some birds too, in my workshop which is located in the basement of an old warehouse in Stykkisholmur called Tang & Riis.
Here on my page you can find pictures of some of my works and also follow what´s ahead.